The Attic offers a full service espresso bar, an extensive tea shop, and an used book store as three integrated, quality shops in one. Meet your friends or lose yourself in over 3000 square feet of comfortable, inviting space. Surf or work as you connect to the web while enjoying a freshly made beverage and a sweet or savory snack. Come visit us. Your Cup is Waiting!
Current events:
Cup Art for Olde Main! 
Help us raise money for the arts!
Instead of displaying a local artist this fall, we're fundraising for more art in the Olde Main District. Help bring more unique artwork to the neighborhood by submitting an entry in our cup art project!
For just $10…
— receive a blank cup for your canvas
— receive a coupon for a FREE 16oz beverage of your choice
— be entered in the cup art competition (yes, there will be prizes!)
— experience the joy and satisfaction that comes with supporting local arts!
Not an artist yourself? Sponsor one! Donations are welcome either directly to the Olde Main Arts district cause, or as a sponsorship fee for local students!
Sweet Dirt Acres
Stop by the Attic every Saturday morning (that no winter market is taking place at the KI Center!), 8am-noon, to check out what Keith has brought from Sweet Dirt Acres! This family-run, all-organic farm located near Seymour, WI, has a wide selection of produce, eggs, chickens, pork products, elk, canned goods, and more!
Small Business Saturday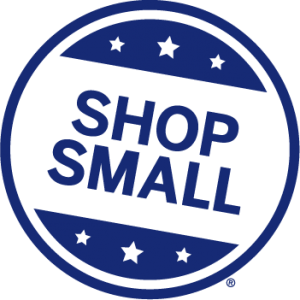 It's coming!
On Saturday, November 25, get out and explore all the wonderful locally-owned businesses in Green Bay!
New Leaf Winter Farmers' Market
The winter market is back at the KI Convention Center for the 8th year in a row! The super-sized holiday market will be Saturday, December 9, from 8am-noon! Make sure to stop down and stock up on gifts, treats, coffee, and more!
Coffee
Our full service espresso bar offers hand-tamped espresso drinks, unique specialty drinks, steamers, smoothies, frappes, Italian sodas, and more! Each day we brew a dark roast, medium roast, and decaf fair trade/organic coffee, and one flavored coffee. Our coffees are roasted locally and restocked weekly to maximize quality and freshness.
Tea
Over 70 loose leaf teas are available for your choice of brewing. We will brew you a cup or perfect pot of tea using the correct quantity of tea, brewed for the correct time at the proper temperature. Many of our teas are fair trade/organic and single estate. Select cold brewed iced teas are available year round. We source our tea from eight different suppliers to insure the best in quality for every tea type.
Used Books
Over 6000 gently used books in like-new condition are displayed and for sale. Most books are hard cover with dust jackets. While you are enjoying one of our drinks, feel free to browse through our ever changing selection and find an affordable read to take home.