All our spice mixes are organic. Hand-blended, Attic original blends are marked with an asterisk (*). Click the photos for a close-up view!
Chinese 5 Spice Blend – $7.40 per 1.9oz.
Perfect for a meat rub, or for homemade stir fry, chow mein, dumplings, and more!
Ingredients: Star anise, cloves, cinnamon, fennel seed, black pepper
*Everything Bagel Seasoning Mix – $4.95 per 2.5oz.
Featured in our homemade Everything Bagel Cream Cheese, available in-store!
This flavorful blend is incredibly versatile– include it in macaroni & cheese, on avocado toast, in sour cream for baked potatoes, or mixed into baked goods!
Ingredients: hulled sesame seeds, poppy seeds, minced white onion, minced garlic
*Herbes de Provence Blend – $4.20 per 0.85oz.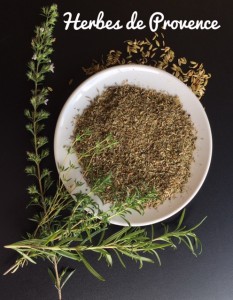 Bring a tasty touch of the French countryside to your cooking. This special combination of herbs and spices, created with a nod to the American food palate in mind, adds a complex, delicious herbal element to almost any dish. A great addition to enhance roasted vegetables or eggs!
Ingredients: thyme, basil, marjoram, oregano, summer savory, rosemary, fennel
*Italian Seasoning Mix – $5.25 per 1oz.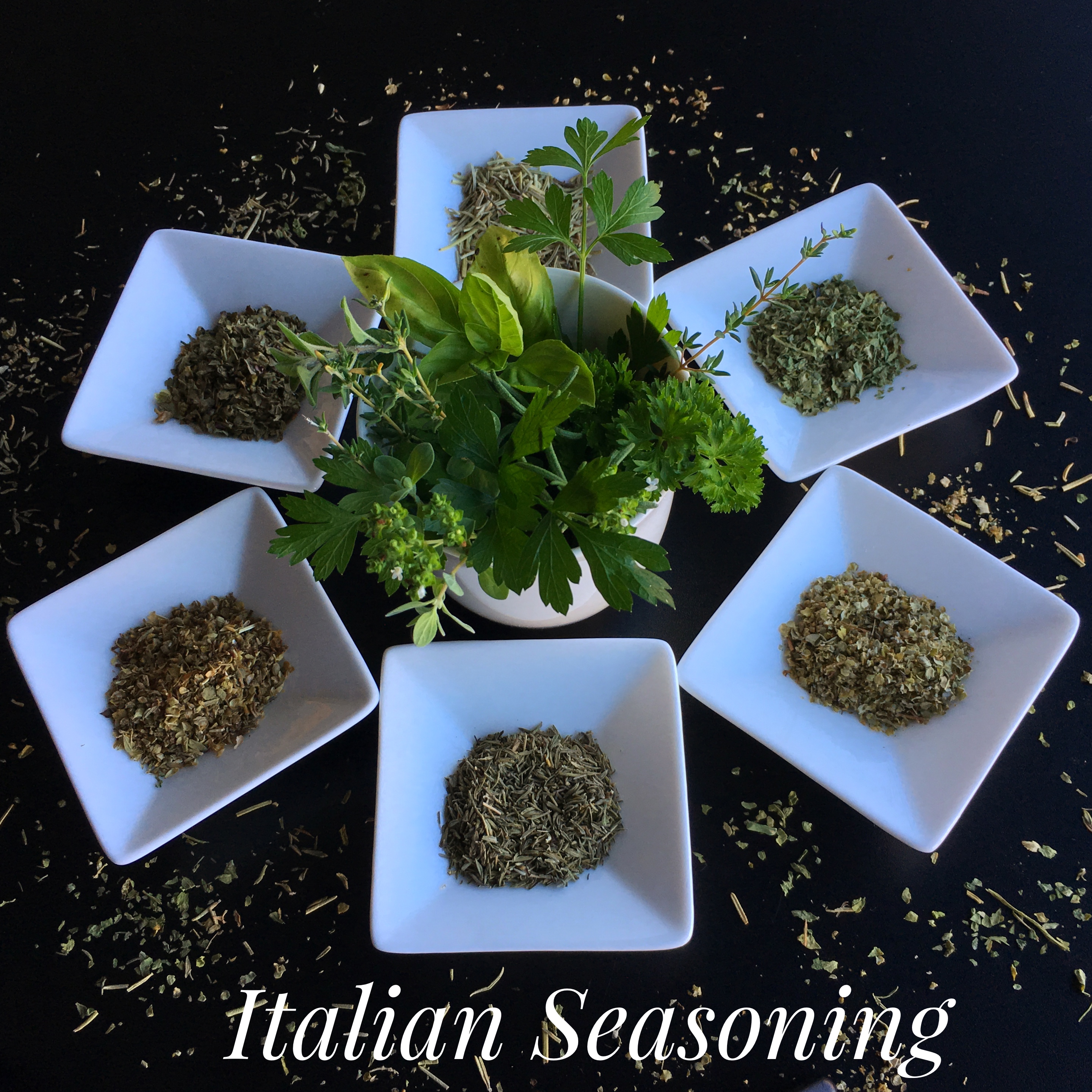 A balanced blend of traditional Italians herbs and spices that is sure to elevate a variety of dishes, from classic lasagna to soups, stews, meatballs, and more!
Ingredients: sweet basil, oregano, parsley, marjoram, thyme, rosemary
Mediterranean Seafood Rub –$9.15 per 2.9oz.
This blend of traditional Mediterranean flavors is sure to bring flair to your favorite dish. Works especially well with vegetables and seafood.
Ingredients: Sea salt, garlic, onion, sugar, paprika, yellow mustard, lemon pepper, coriander, oregano, parsley, cayenne, rice concentrate
*Pumpkin Pie Spice Mix – $6.50 per 2oz.
This warming spice blend is a great ingredient in baked goods, or as a coffee additive.
Ingredients: Ceylon cinnamon, nutmeg, ginger, allspice, cloves
*Scarborough Fair Blend – $5.50 per 1.3oz.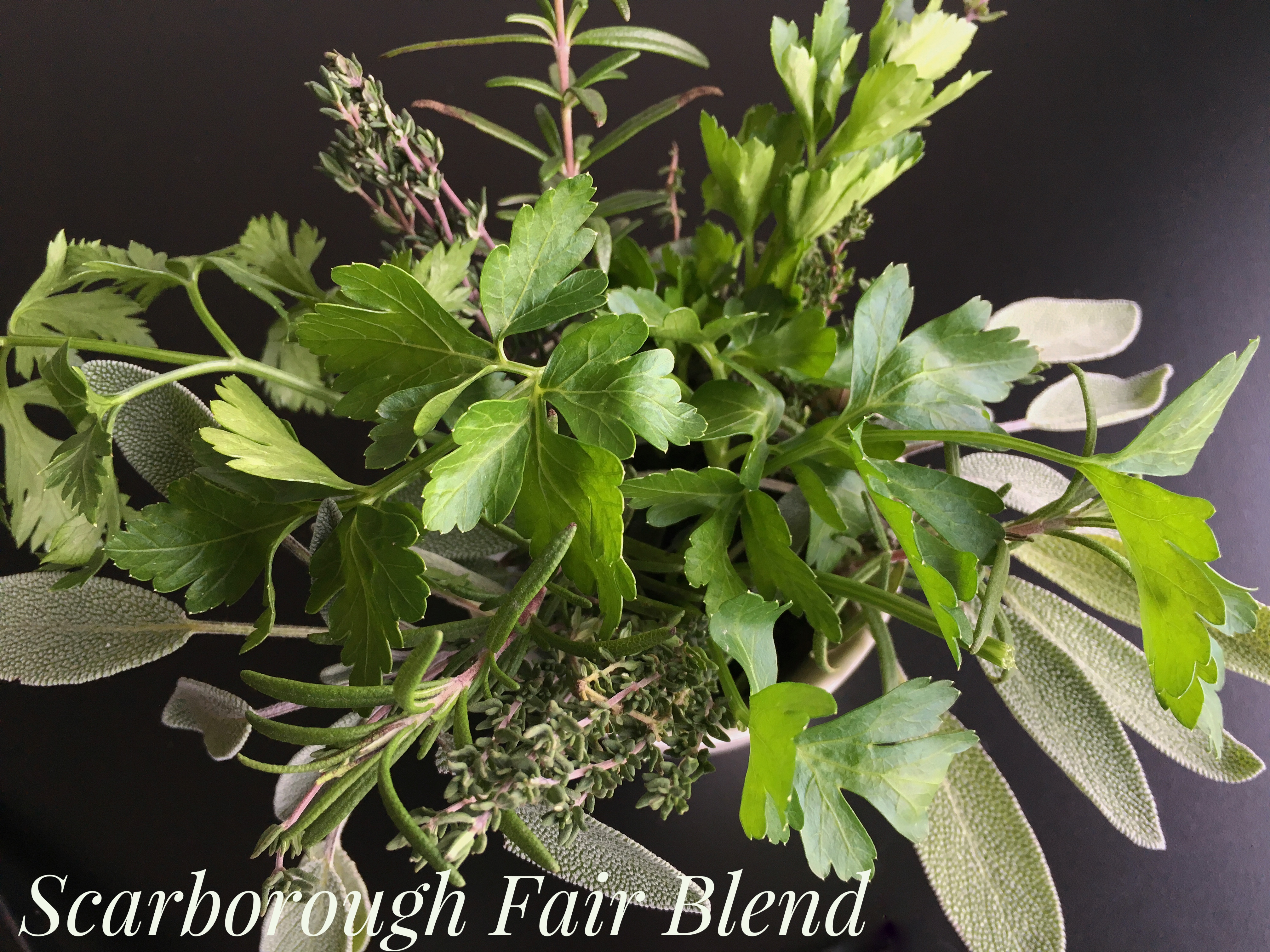 Put a song in your soup! This fun, versatile blend of herbs is great in a variety of foods– especially poultry-based soups and stews!
Ingredients: parsley, sage, rosemary, thyme
*Smoky Tea Rub – $4.50 per 1.6oz.
A tasty, smoky, lightly-spicy meat and seafood rub that also makes a great marinade! We highly recommend trying this blend with pork.
Ingredients: Lapsang souchong black tea, thyme, rosemary, black malabar pepper, cumin, cayenne pepper
*Spicy Chili Seasoning Mix – $6.50 per 2.4oz.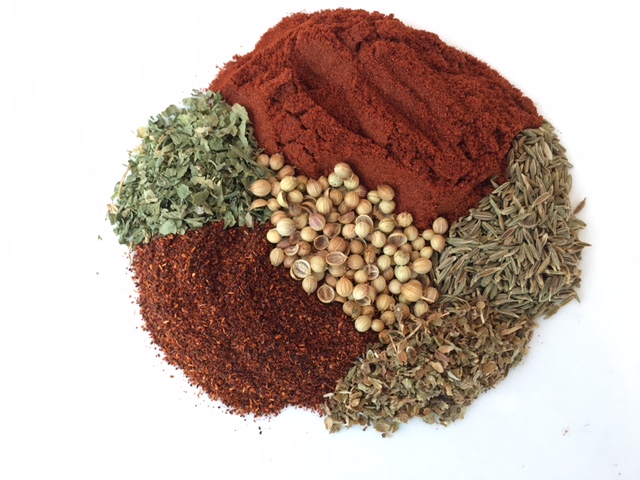 Featured in-store: our Spicy Chili Mix, blended with cream cheese, is the primary ingredient in our Southwest Grilled Cheese sandwich!
This spicy mix is perfect mixed into chili, used as a meat rub, as the seasoning base for taco dip, and more!
Ingredients: Chili powder, ancho chili powder, cumin, coriander, oregano, parsley, cayenne pepper
Specialty Salts and Peppers
Alaea Hawaiian Sea Salt – $6.25 per 5.5oz.
Sea salt with baked Hawaiian red clay.
Black Malabar Peppercorn – $5.70 per 2.3oz.
An aromatic, pungent peppercorn with rich, complex fragrance. Grown on the southwest (Malabar) coast of India, where peppercorn production originated. Organic.
Black & White Peppercorn –$6.10 per 2.1oz.
A perfect blend of black Malabar peppercorn from southwest India, and white peppercorns from Sri Lanka.
Himalayan Pink Mineral Salt – $4.65 per 4.2oz.
Pure, hand-mined, hand-crushed.
***SOLD OUT*** Hiwa Kai Sea Salt – $9.70 per 4.8oz.
Hawaiian black lava salt– solar evaporated Pacific sea salt with activated charcoal.
Rainbow Peppercorn Blend – $8.50 per 2.2oz.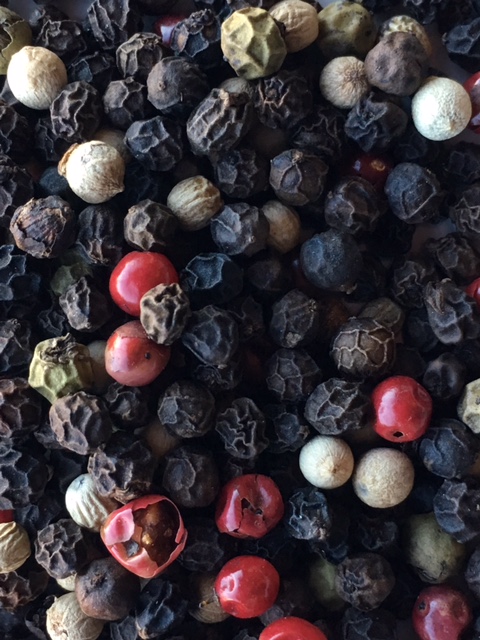 This organic blend creates a visually interesting, flavorful, and aromatic addition to any dish! Blends the properties of black, white, pink, and green peppercorns, by adding heat and complex flavors.
Sel Gris Sea Salt – $5.50 per 4.6oz.
Harvested off the coast of Brittany, France. Rich in trace minerals.
White Peppercorn – $7.65 per 2.4oz.
Fully ripened peppercorns. Provides a milder, cleaner flavor than other peppercorns. From Sri Lanka.